Limited edition Poodle Handbag  
Number 3 of 10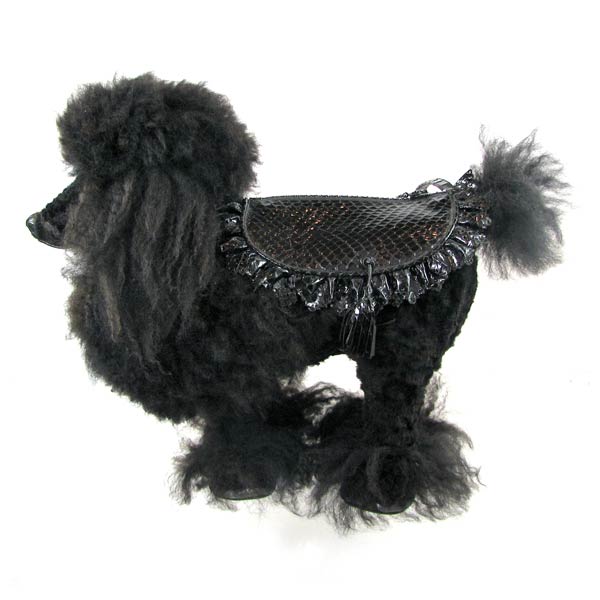 A most unusual, Poodle Handbag. This particular one is number three in a totally exclusive, limited edition of just ten, ever to be made by Basia Zarzycka.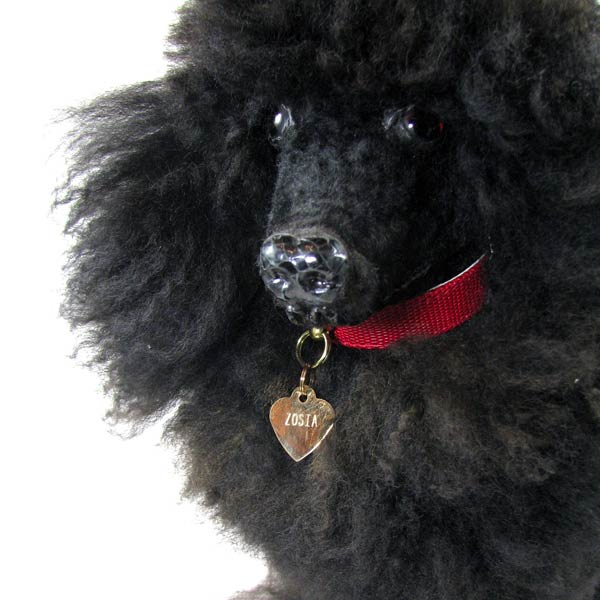 A Poodle Handbag to delight any girl!

Called "Zosia", she is the most beautiful and delightful pedigree dog shaped bag that any girl could want. She has been created from an assortment of exclusive black leathers and sheepskin fleece. Every piece of leather and fabric sourced personally by Basia herself, to ensure that the finished item is of the finest quality possible. Zosia's glass eyes have been 'foiled' to create a naughty and playful sparkle. A suspended, heart-shaped name disc bears the inscription "Zosia" and hangs from her red collar.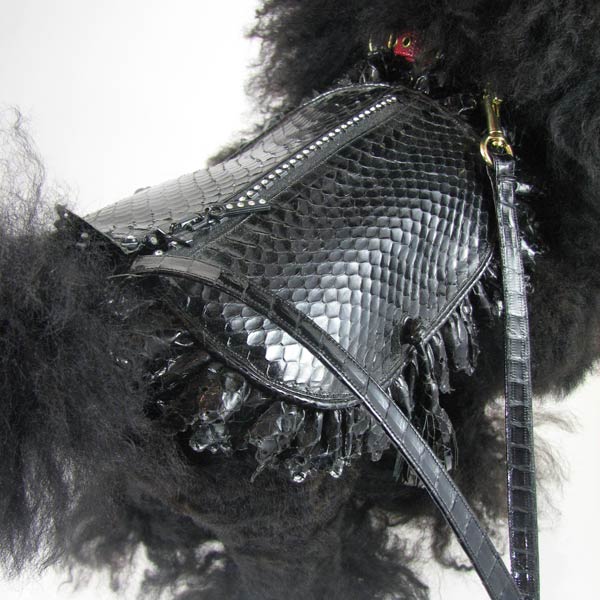 A secret opening under her ornate black coat is revealed by unfastening the Swarovski crystal zip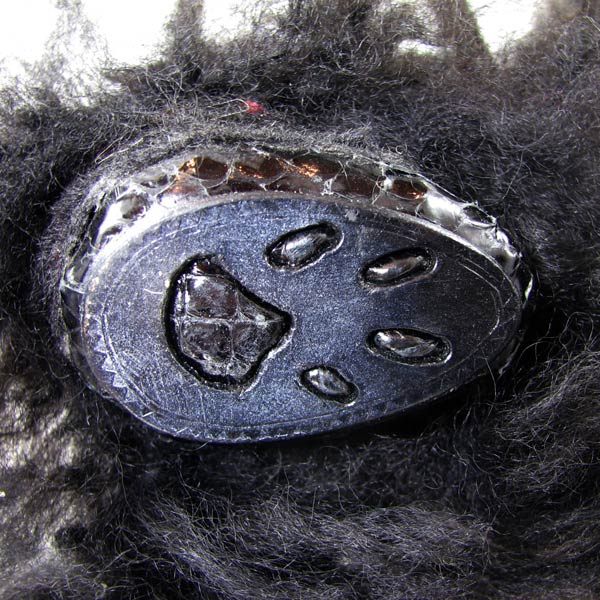 Zosia''s paws have been cut out and small pads created from leather and feature Basia's signature zig-zag edge tooling that is found on her exclusive hand-made shoes.
Basia's love of dogs is well known amongst her friends. She has many dogs of her own that share her life and they give back the love that they in turn receive from her. She also (naturally, as any woman would admit) has a deep love of handbags - so making a poodle shaped handbag is a natural extension of this passion and, as with everything that Basia does, there are no corners cut in her exclusive design. Everything is as good as it gets and nothing has been overlooked in her desire to produce the finest poodle handbag possible.
This remarkable creation can be seen in Basia's shop in Chelsea, London. You might be interested in buying this online. It would also be possible to buy online and collect the beautiful bag in person from Basia herself, if you are able to make the journey to London.

To visit the online shop main page from here - please follow this link
To see "Zosia" in Basia's online shop, please follow this link

Follow this link to see another of Basia's amazing dog shaped handbags - this time a honey coloured poodle shaped handbag called "Hazel"

This delightful creation is also a one-of-a-kind made by Basia. It is part of a very personal project and there will never be another one like it